Expansion Boards for the
Raspberry Pi,
Raspberry Pi Pico and other Small Computers
Whether you're into robotics, home automation, multimedia, or IoT applications, our expansion boards open up a world of possibilities for your Raspberry Pi projects.
Buy Raspberry Pi Expansion Boards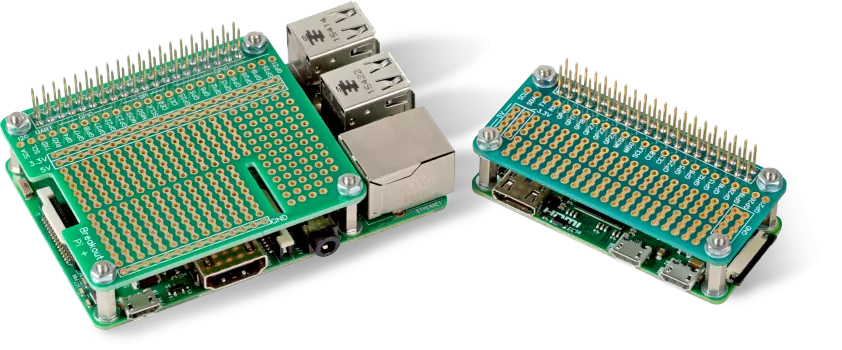 Raspberry Pi Breakout Boards
These compact prototyping boards bridge your ideas and the physical world to bring your projects from concept to reality.
Shop Breakout Boards
Stackable Raspberry Pi compatible Expansion Boards
Our stackable design allows you to connect several expansion boards on your Raspberry Pi.
The popular ADC Pi Analogue to Digital converter allows you to measure up to 8 separate voltages from sensors and other inputs. Stack up to 4 ADC Pi boards together to give you up to 32 ADC channels.
Need to expand the input and output capabilities on your Raspberry Pi? The Expander Pi gives you 16 GPIO channels, 8 ADC inputs, 2 DAC outputs and a real-time clock.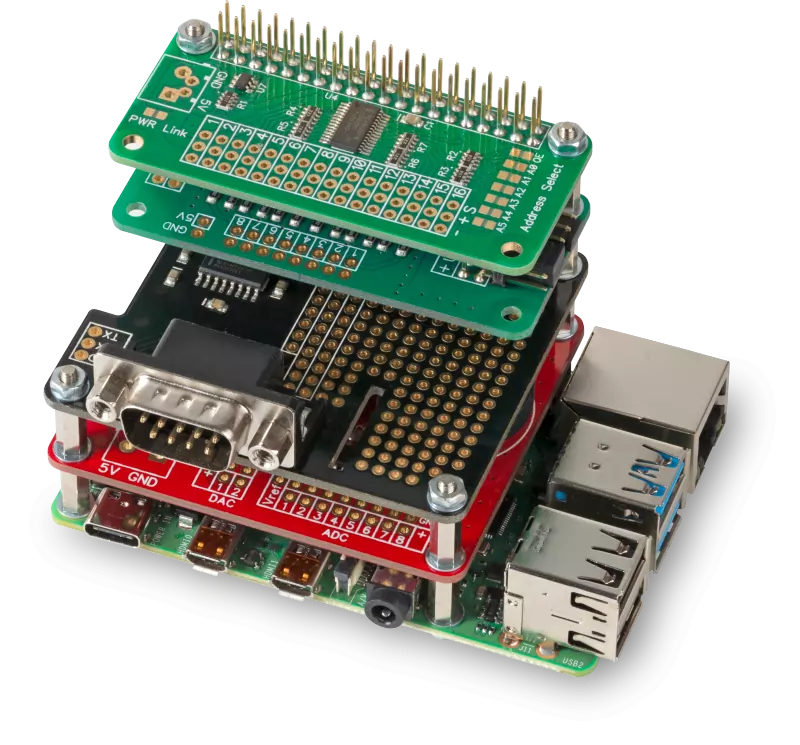 Software
Support
We have code demos and libraries available for popular platforms and languages in our knowledge base to use with our expansion boards.