New Knowledge Base and Support Section Live
New Knowledge Base and Support Section Live
---
02 October 2015 | Reading Time: 1 minutes
We are pleased to announce that our new support section is now live at AB Electronics UK.
The updated support pages now include a new Knowledge Base system with sections for each of our Raspberry Pi expansion boards with tutorials for each board and ready-to-run code demos.
The community forums and our blog have also been updated.
You can access the new support pages from the "Support" menu on the top of each page or via the links on the footers of each page.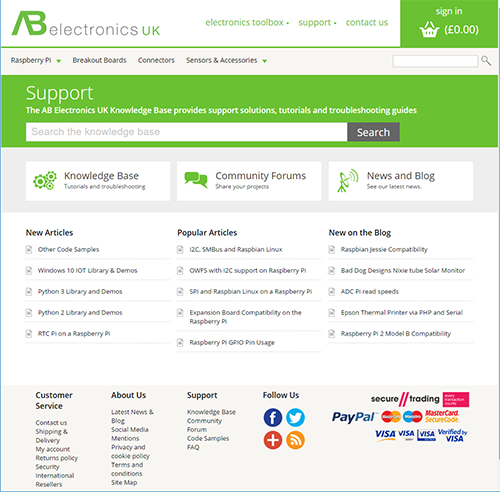 You can also leave comments and questions on all the new KB articles.
---