Knowledge Base Articles now on product pages
Knowledge Base Articles now on product pages
---
26 July 2016 | Reading Time: 1 minutes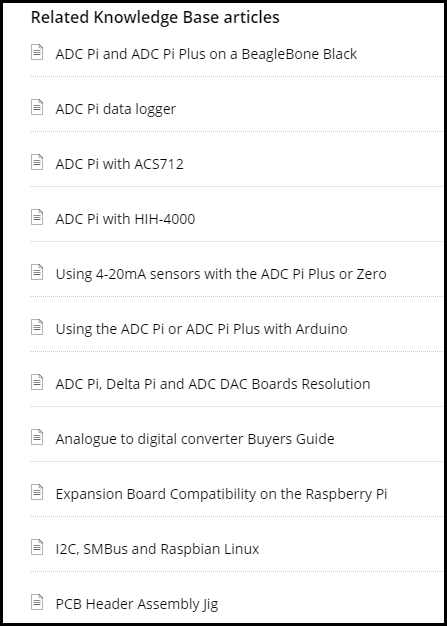 You can now directly see all the related knowledge base articles for each of our Raspberry Pi expansion boards on the product details page.
Each product has a new section near the bottom of the page, which lists all related KB articles, as shown in the image to the right.
The links will take you directly to the knowledge base article for the selected board.
---