Knowledge Base
The AB Electronics UK Knowledge Base provides support solutions, tutorials and troubleshooting guides.
ADC Pi with ACS712
Using an ADC Pi with ACS712 30 Amp current sensor
The ADC Pi can also be used with the ACS712 range of current sensors to read AC or DC.
The code sample from our GitHub page will allow you to read the 30 amp version of the ACS712 sensor and display the current flow, which is updated every second.
View the Python demo code on our GitHub page.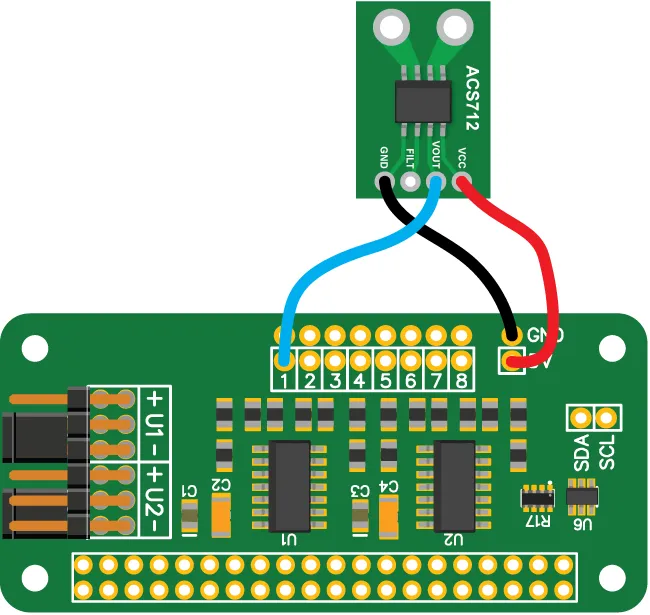 ---
(images created with Fritzing)
---
Related Expansion Boards
Related Articles